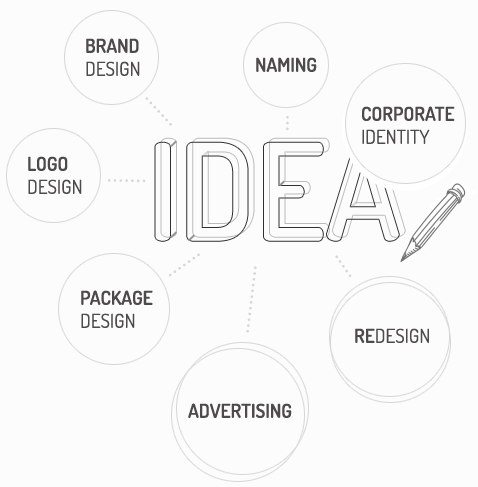 PHILOSOPHY
WORK IN OUR STUDIO
Artorange is an independent visual communication studio related to the advertising industry. Quality and professionalism are the key issues to us!
Our commitment, creativity, ingenuity and individual style allowed to gain trust of many valued clients. We are flexible, we can dynamically adjust our offer to the changing market conditions and the expectations of our clients. We respect our clients and their precious time. We always seek to provide the highest quality of our services.
IDEA
Benchmarking
Brand experience
Brand positioning
Brand architecture
Market research
Brand identity
Rebranding
Packaging design
Interactive design
Naming
Production & print
Brand implementation
Digital brand managment
Brand coaching
Visual information systems
public spaces
---
01
______
STRATEGY
t plays an important role in our work. Before getting down to design work, we study thoroughly the substance of the issue, analyse the market and the rules in a specific industry. We try to get to know the intentions of the brand creator. This knowledge is essential for us. Every brand has its own story to tell. We can emphasise, highlight and enrich it in such a way that it becomes visually attractive, recognisable; it stands out from the competition and is difficult to forget. By using text, sound, graphics, animation and video, we help to communicate various information which will reach your target audience, arousing their interest. We are responsible for the entire creative process, from creating a concept to edition and production.
Development of visual identification
E-branding - a process of brand building on the Internet
Thorough communication activities
Business websites, Facebook, Twitter, Flickr, etc.
Copywriting
02
______
DESIGN
This is a language and a tool for visual communication. A transformation of ideas and intentions into a shape, colour and typography. We are able to implement the boldest ideas of our clients into our projects. A properly drawn up brand book and professionally designed promotional materials allow to increase the recognition of a brand significantly, show its history and philosophy. Our skills are not limited to the development of online presence only, we will help your company and your brand to become popular – so as to increase its recognition among selected target groups.
2D and 3D animations
Multimedia presentations
Logotypes
Typefaces
Promotional materials
Branded gadgets
Packaging design
03
______
IMPLEMENTATION
The implementation of projects, also the virtual ones, is supported by our experience. We are happy to take on new and unconventional websites and applications. Innovative solutions are the key issue to us. A professionally and coherently designed website can serve as a great means of communication with consumers. It is also a valuable source of information for the press. The Artorange Studio combines creative and aesthetic design with functional solutions in the field of website development. We enriched many projects with systems aiming at automating the system of customer service.
Development and implementation of applications
Systems automating the process of customer service
Dedicated content management systems (CMS/CRM)
Website design and maintenance
Search engine optimization
Google Adwords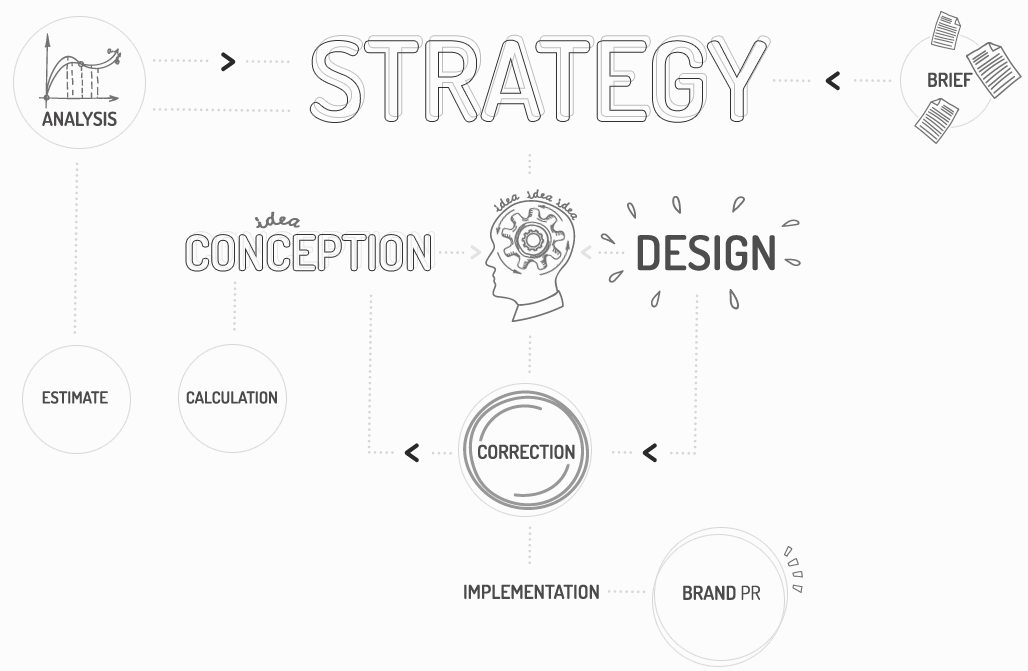 Over years, we have developed a working pattern which helps and makes the process of creating a product easier. We analyse the individual fields of the market in view the priority of the brand and client expectations in detail. In this production phase, we determine the basic elements of visual identification such as the colour code, typography, iconography and naming.
The aim of those activities is to develop the company's unique identity and image. We advise on how to choose a good name – the domain. When registering a domain name for a client, we keep in mind that, on the one hand, it should be unique but it also should carry a huge load of expression, emotional meanings and information. This is our starting point for further creative production stages. Based on the previous processes, we prepare a final summary and pick the most beneficial solutions, determine both the significance of the brand in a specific product category and its uniqueness in view of the competition.The creative process is the most enjoyable stage for us. Here, a creative team gets down to work. It prepares visual conceptsbased on the decisions made – each of the concepts is analysed in view of the determined solutions, client expectations and the budget. When creating a new product or products which are already present in the market, we implement the project – i.e. bring the strategies into effect. We support companies not only in terms of their image but also the products they want to introduce to the market.

---
OUR CLIENTS
BRANDS WE HAVE WORKED FOR
We develop a marketing communication tool for companies and products. We provide a full range of services related to design, marketing and Public Relations. We offer advertising, promotional and information materials. We prepare and produce press and outdoor adverts, folders, leaflets and brochures.

We have been praised many times for the ability to be inspiring by listening to expectations formulated by marketing specialists. We want all the solutions we propose to be highly innovative and have high aesthetic values.